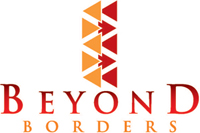 Legend is the consecration of celebrity. And when it comes to indulgence, some may argue, teeters on the cusp of fantasy and lunacy; creativity most definitely does. Celebrating the electric genius of artistic expression and its prodigal styles, Beyond Borders parlayed with the ethereal and the eternal to extrapolate these sensibilities & bring to our guests experiences that are rare and unique.
Choice is abundant when it comes to indulgence of your senses; driving on ice, the valley of watches in Switzerland, the scotch malt whisky tours. All these and more to reflect the guest's whims and wallets.
Obviously "it's not what you look at that matters, it's what you see". Indulgence by any definition demands precisely that license. At Beyond Borders, we open doors to a whole new world. Authentic local experiences that money alone can't buy.
Beauty and the Beast

A German beauty with the power of a beat. The Mercedes SLS AMG Roadstar is sure to woo our guests with it's sleek lines, shapely contours and an eight cylinder V8 engine which produces a rumbling 571 horse power. At 6800 rpm it goes from 0 to 100 km/h in less than four seconds.
Dream Drives

Get behind the wheel of some of the most iconic Italian supercars on the planet – Ferrari, Maserati, Lamborghini - all in a magical, adrenalin filled, covering the most incredible roads. Phenomenal cars that stir the soul can now be enjoyed on selected traffic free, beautiful European driving routes.
In the mountains, incredible hill climbs, spectacular gorges and canyons as well as tantalizing views of the sparkling sea.
A superb fleet that includes a Ferrari 458, Ferrari 430 Spider, Ferrari Scuderia, Ferrari California, Maserati Grancarbrio, Lamborghini Gallardo LP560-4 Spider, Ferrari 599 GTB and a Ferrari 612 Scaglietti. A convoy that together puts out an eye watering, ear shattering 5,000 horsepower !!
On the quilted ambition of luxury, when creature comforts come alive with history, it spells a suite deal.
Rajput Suite, Taj Mahal Hotel, India
If history and heritage are twin obsessions then the Rajput suite at the Taj in Mumbai is a quick fix.

The true splendor of Rajputana glamour is manifest in the maximalist living space where restraint has no redress.
Coco Channel Suite, Ritz, France
If Madmoiselle Channel's love for Camellias was legendary, so was her obsession for the Ritz hotel where she stayed from 1936 up until her death in 1971. The suite's appeal is heightened by gorgeous views of Place Vendome.

Even today, the Baroque style furnishing with Coromandel laquerware screens, rock crystals, sofa's stitched with her signature quilting and large mirrors adorn this prestigious crib that comprises a living room, two bedrooms, two bathrooms, one of which has a Jacuzzi and a steam room. Art historian Patrick Hourcade took painstaking effort to recreate the two bedroom suite in true Channel style in 2001. The result: pure Coco magic.
North Moore Duplex Suite, The Greenwich Hotel, USA
Straddling SoHo and Greenwich Village on either end, the Greenwich Hotel is situated in TriBeCa, one of New York's most fashionable neighborhoods.

Understandably the hotel stands out as a bold statement of handcrafted design, patronized by one of Hollywood's greatest talents, Robert De Niro.

The work of varied artisans from all over the world is woven into the interiors of the 2500 sq ft North Moore Duplex suite.
Kipling Suite, Brown's Hotel England
Legends whisper many a tale at the Kipling suite, so named after famed author Rudyard Kipling, who always stayed at the Browns Hotel. The hotel likes to believe that his legendary novel The Jungle Book was written during one of his many extended stays there.

It has a large sitting room with wooden floors and three floor- to-ceiling triple glazed windows that offer unhindered views of what lies beyond, while maintaining complete privacy. Of course the real charm is not the luxury if affords but the history that enlivens this space.
Cardinal Suite, Villa d"Este, Italy
A virtual repository of history, the antique furniture, rare paintings and Venetian chandeliers alone account for the weight of legend, whilst the elegant rustle of silks, brocade and velvet work their gossamer charm to cushion the crush of reality.

The Villa Garrovo, later christened Villa d'Este by Caroline of Brunswick in 1815, was built in 1568 by the architect Pellegrino Pellegrini for Cardinal Tolomeo Gallio of Como. In his honor the best quite was called Cardinal Suite. The large private terrace offers views of Lake Como that can only be matched by the magic of an imagined romance.
Maestro Suite, Dolder Grand, Switzerland
The lure of a classic is the promise of eternity. As if that were the motivation, The Maestro suite at the Dolder Grand is inspired by Maestro Herbert von Karajan, the conductor. Classical music influences classic architecture at the perch.

The extraordinary suite extends over two floors, offers two bedrooms each with a luxurious marble bathroom. The dark red wooden beams at the top of the tower have been historically restored. The spacious balcony of the tower room is the highest vantage point at the Dolder; understandably, views across the city of Zurich, the lake and the vertiginous Alps are just as legendary.
Sukh Niwas Suite, Rambagh Palace, India
Once the residence of Maharaja Sawai Man Singh II, and his queen Gayatri Devi, Rambagh Palace is a living ode to the legend of Rajputana royalty and the Sukh NIwas suite is one of the most evocative examples.

The amazing Amalgam of contemporary design and royal flourishes include arched stone work, rich textured drapes and fabrics, crystal chandeliers, gold leaf frescoes, opulent furniture and embellishment. In addition to the grand sitting area, intimate dining space, sun deck seating on the private terrace, a glamorous bedroom. Of course, the personal butler service and use of vintage cars seals the deal.
Luxury Cruising
Bask yourself in the finest of the finest. Enjoy the services of your very own butler, sail on Europe's most famous rivers and visit towns and cities while you do so, cycle through a quaint town, cruise on-board a luxury yacht. Purely indulgent, isn't it?
Barge Cruising in the South of France

Like Queens, Kings and Nobles of the middle ages, travel in luxury & style on the European water ways through space and time.
Share our French "

Art de vivre

" for a while, forget the land, just relax you are now aboard

LE PHENICIEN

! Sip fine wines and enjoy gourmet Provencal cuisine cooked by our French Chef, learn about History and traditions of this land, remember the roman times, discover local cow-boys on their superb white horses, have a cool bike ride in the back-country and enjoy being pampered by the crew.
Provence and Camargue Rhône river and canal cruise, Golf cruise, Bike cruise, Wine cruise, tailor-made cruise, it is all there.
You will discover from an unusual point of view Avignon and its monumental Palace of the Popes, Chateauneuf-du-Pape vineyards, the Roman aqueduct of Le Pont du Gard, the Medieval village of Les Baux de Provence, the famous city of Arles, wildlife and ranches of the Camargue and the walled city of Aigues-Mortes.
Why Choose when you can have it All !
Rent out an entire aircraft instead of going through hassles of booking individual seats for your large family or your guests.

Air Charters include Helicopters and Business jets.
Design and culture are two faces of the same coin and nothing inspires – more than local crafts.
India itself has a number of design identities. In Mumbai for example people dress differently to those in other Indian cities so it is a Mecca for inspiration.
The refreshing thing is that this sense of style, this love of great design, runs through every social class. Everyone in India, whatever their financial situation cherishes and owns items that are unique.
Blessed by heritage, natures beauty and abundance, fueled by festivity and fun, come – experience the beauty of India, where the fun never sets and the sun is worshiped all day long. The festivities are a riot of colors, and music and dance are as important as air and water. Where healthy living and good food habits come naturally. With Ayurveda being one of the most widely accepted wellness modules, India tells you all about the wonders of this form of warm oil massage.
The Ultimate Boundary..... SPACE !
A life changing experience at "Zero G" Earth as you've never seen it before. The long held dream of mankind to enter space and thereby observe our beautiful earth from high above has now become a reality.
Parabolic Flights with Zero Gravity at 10 km
Participants feel zero gravity for 20-30 seconds during special maneuvers, called parabolas – at 24,000 ft & 34,000 feet respectively, moving freely in the cabin like a real astronaut. On this flight you will experience high G levels (up to 4.5 G), where professional trainers teach you some simple techniques to adapt to these G levels.
103 km by Space Rocket
This space program on a Space Rocket involves and hour long adrenalin charged flight. Within 4 minutes after take off, the rocket reaches Mach 3. i.e. 3564 km per hour, and it stops the engines at 58 km and continues to climb 103 km under effect of propulsion.
As soon as you reach 100 km height, you are officially considered an astronaut. Stay in Zero Gravity for some time and then the comedown begins, during which you will face a force of 4 G and your adrenalin rush will be maximized. This flight offers you an opportunity to change your life!
Space Bloon at 36 km
Bloon is designed for you to witness a miracle by taking you safely to the border where atmosphere is thin and bright blue which we call "near space".
Bloon takes off from a movable station. It glides through the atmosphere by being pulled up by a special balloon up to 36 km height using a clean & safe method. During this journey you spend about 3 hours in a special cabin without wearing any protection equipment and you will explore vulnerability and beauty of the earth.
Passenges can fly to a special point, bring in telescopes to watch the magnificent view of the sky, witness the eclipse more closely, have the exterior and interior designed specially, eat meals prepared by Michelin star chefs, sip the most preferred drinks or relax and enjoy the flight.
Bloon provides flights upto heights that will allow seeing basic views aimed by space passengers of the 21st century, without harming the environment.
The Moon & 500,000 km in Space
A spacecraft set to open new horizons in space journeys and science. This spacecraft will be able to travel further and deeper than the previous manned space flights.
On the unforgettable 5 night journey on this spacecraft used as a space station on the moon and its orbit. This will take explorers to distances that no one has ever traveled to before. You will travel 500,000 km in space by this spacecraft and witness the outstanding view of the moon. You will see the views of the moon that no one has seen before and you will even experience collecting samples from the surface of the moon. It will be possible to visit, explore and investigate asteroids.
Really this excitement is worthy of everything!


Relais & Chateaux's Route du Bonheur or 'roads to happiness' have long been a part of the five-star European travel itinerary; in the same spirit there are so many amazing, experiential destinations to explore and combine in Africa. In order to showcase these one-of-a-kind experiences we're highlighting these routes starting with The Ultimate Africa Experience.
For our first roadmap, we've linked four exquisite Relais & Châteaux properties. Along this route the traveller will discover uniquely African experiences; and each luxurious property tells its own story; and offers up life changing moments in wild and ancients lands.
Read more