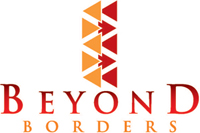 The world is a book & those who don't travel read only one page – St. Augustine
"Look at a day when you've been supremely satisfied and happy. Then look at a few more of those. Travel to a place where the sunrise and sunset are at their Orange best, the sea is the perfect Teal, the skies are the brightest blue and the Snow gives you the chilliest thrill. Experience holidays which will bring you memories to last a lifetime.
Explore, Dream, Discover".
Europe
This beautiful continent is the birthplace of Western Culture.

Home to some of the most picturesque and culturally preserved countries in the world, this continent offers the traveller every type of destination, from sunny beaches to snow clad ski slopes.

From the breathtaking Amalfi coast in Italy to the ski slopes of Switzerland, Europe's scenic and cultural beauty is unmatched.

Africa
Blessed with natural beauty and abundance of wildlife, this continent boasts of beautiful coastlines, ancient temples and tombs, untouched forests, warm desert sands and a wide colourful variety of birds and animals found nowhere else on earth. Unforgettable experiences await you in Africa.

Watch the big 5 and other species of animals and birds at the Masai Mara in Kenya & Kruger National park in South, go shark cage diving, visit mummies and the ancient pyramids in Egypt, fly above the Skeleton Coast in Namibia or just relax in the serene atmosphere of a winery in Cape Town.

U.S.A & Canada
Would you like to visit a bustling city? Or a quaint mountain town? Or a resort by the lakeside? May be you'd like ride a thrilling rollercoaster, or meet your favourite childhood cartoon characters.

Learn as to how movies are made? Visit the lands where crossing the border can get you to a whole new experience and a change of scenes.

Enjoy the hustle-bustle of New York city, hop across the to get a fabulous view of the Niagara falls, the U.S.A & Canada has something to offer for every traveller.

South America
Predominant with Spanish and Portuguese culture, this beautiful continent gives you contrasts in scenery.

Watch and learn the Flamenco or the Tango, let the gush of the Iguassu Falls be your song of the day, explore the Bolivian salt flats, view the mystical landscape of the Atacama desert in Chile and feel bliss whilst you explore the Tierra del Fuego and Torres del Paine national parks, know what its like to be in one of the Southernmost settlements in the world.

Asia
Experience travel in the worlds largest continent, where every country, big and small have their distinguishing features and cultures.

For a continent that is home to 60% of the worlds population, you are sure to find diversity at its best. Enjoy white sand beaches in Thailand, buzz through modern yet beautiful Singapore, shop till you drop in Bangkok & Shenzen, walk the ancient Great wall of China in Beijing, get spiritual at the Angkor Wat temple complex in Cambodia, feel peace as you cruise along Halong Bay in Vietnam and get to Japan just in time to view the gorgeous bloom of Cherry Blossoms. Adventures in Asia don't stop here, there is plenty more to experience.

Australia, New Zealand & The Pacific Islands
A country that is a continent by itself, Australia has so much to offer. Cities like Sydney & Melbourne bustling with life and activity, the magic & mystery of the Ayers Rock in Uluru and the famous Australian outback, you will always find an experience that is fulfilling when you visit this amazing country. New Zealand boasts of scenic beauty galore, from picturesque town in the South Island like Queenstown and Dunedin offering the most spectacular views of the Southern alps and an array of adventure activities like Bunjee jumping and skydiving to the Cantebury plains , Taupo and Rotorua, which is home to sulphur pools and natural hot spas. You can also explore modern and culturally diverse cities in New Zealand like Auckland, Wellington and Christchurch. Enjoy tropical serenity in the beautiful islands of Fiji & Tahiti if you're looking for exclusive beach destinations.
Enjoy your holidays on board the finest cruise ships, offering a wide range of destinations, from the inner passages of Alaska to the ink blue waters of the Mediterranean Sea. Each cruise ship has an array of on-board activities and facilities for all age groups.
Enjoy the most beautiful country sides whizzing past you as you travel on renowned rail networks through Europe, Canada, U.S.A, Japan & South Africa.
Hotels / Apartments / Villas
Choose from a wide array of luxury hotels, business hotels and quaint bed and breakfast inns. If you'd like a home away from home, apartments are available with complete kitchenettes and separate bedrooms. However, if you're in the mood to indulge and where luxury, privacy and exclusivity are your thing, then a Villa would be your perfect holiday accommodation, in blissful locations, with butlers to wait on you, chefs to cook for you and enjoy meals set to your time and taste. We provide holiday accommodations to suit every whim and wallet.
Hotels
Apartments
Villas