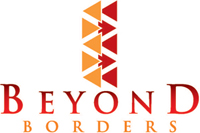 Quality
......is never an accident. It is always the result of high intention, sincere effort, intelligent direction and skilful execution!
Our Philosophy
"To continually strive to overcome mediocrity, to get our hand dirty, to celebrate success, to deliver without expectation and to always have fun in doing so!"
We understand your need to get things done anyplace, anytime. With us this means getting them done in total luxury, as you bask in the friendly, personalized service at 'Beyond Borders'.

Backed by excellent global suppliers we are committed to providing individuals, groups and corporate clients with an unparalleled level of service, ensuring your travel experience will be one to remember.

Zero Gravity
A life changing experience at "Zero G" Earth as you've never seen it before.

Dream Drives
Get behind the wheel of some of the most iconic Italian supercars on the planet

Air Charters
Air Charters include Helicopters and Business jets.

Space Rocket
This flight offers you an opportunity to change your life!